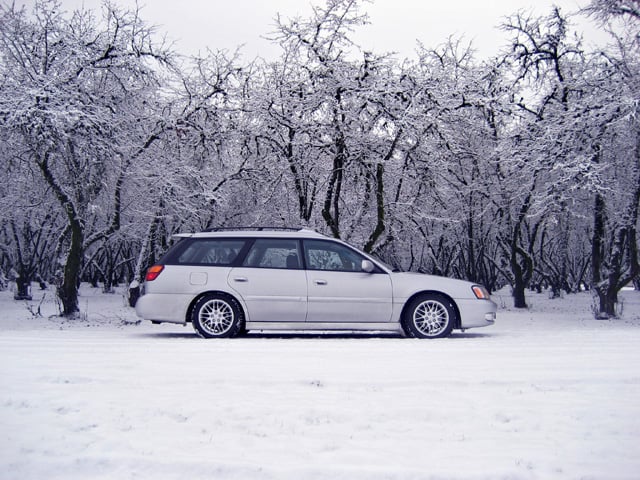 The Farmer's Almanac is predicting a worse-than-usual winter this year. They are calling for frigid and wet conditions, and temperatures much colder than last year. Whether you take much stock in the Almanac or not, there are some things you can do to get your Subaru ready for winter driving.
Check Your Anti-Freeze
The car's coolant system is extremely important in the winter months. Make sure your coolant system is flushed before the first freeze, and also check the coolant system for leaks. Be sure to put fresh coolant in as well.
Use Your Garage
If you have a garage, use it! A garage or sheltered area protects not only the paint of your car, but is also a guard against your fluids freezing. if you do not have a garage or carport, you may want to invest in a car cover. While this won't protect you against freezing fluids, it will protect your paint and windshield.
Check Your Heating System
Be sure that your heater system is working correctly, and nothing is leaking. Make sure the blower works and most importantly, make sure the window defroster is operating.
Windshield Wipers
Check your wipers for cracks or tears in the rubber. If they are worn down, replace them. Also it is beneficial to change to the wiper fluid that contains anti-freeze.
Snow Tires
In the Canadian winter, snow tires are a great investment. You want to ensure traction when driving on icy or wet roads, and by investing in snow tires, it is just one more step in keeping everybody safe on the road.
Emergency Kit
In the worst case scenario, you may need an emergency roadside kit (including flares, flashlight, an batteries. It also helps to keep an extra warm blanket and some water and snacks somewhere in the car. Ideally, you will never use any of these – but it is better to be safe than sorry.
We are still a few months away from this weather, but it never hurts to get a head start on Mother Nature. Come into Subaru of Niagara and get your vehicle all ready to go for the winter ahead!