Have you found yourself sitting behind the wheel and staring at a warning light that makes little to no sense and you can't figure out why it is happening? Panic sets in and you're thinking "is that the light that means the engine is going to fall out of my car?!" Fear not, you drive a Subaru. That kind of thing doesn't happen with these beauties. That being said, a little education goes a long way and you really should be the empowered vehicle owner that we want you to be. Lets get our education on and dive into the warning lights and how to know if your car needs a quick trip to Subaru of Niagara.
TODAY WE ARE TALKING: ABS WARNING LIGHT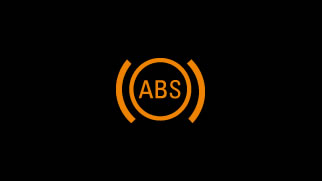 The ABS WARNING light indicates that your ABS is not functioning properly. When the ignition is initially turned on, this light should illuminate briefly, indicating the system is fully functional, however, if it illuminate while driving this indicates that there is a problem. The regular braking is still functioning, but without ABS. Have your ABS system repaired by your service team as soon as possible.
Your ABS system works with your regular braking system to prevent your wheels from locking, traction control and brake assist. When your warning light is illuminated, it is usually an electrical problem, defective power relay for the ABS pump of module or low brake fluid in your ABS system. The Subaru of Niagara service team has the expertise to find the culprit for this warning light and rectify it quickly to have you back on the road safely in no time.