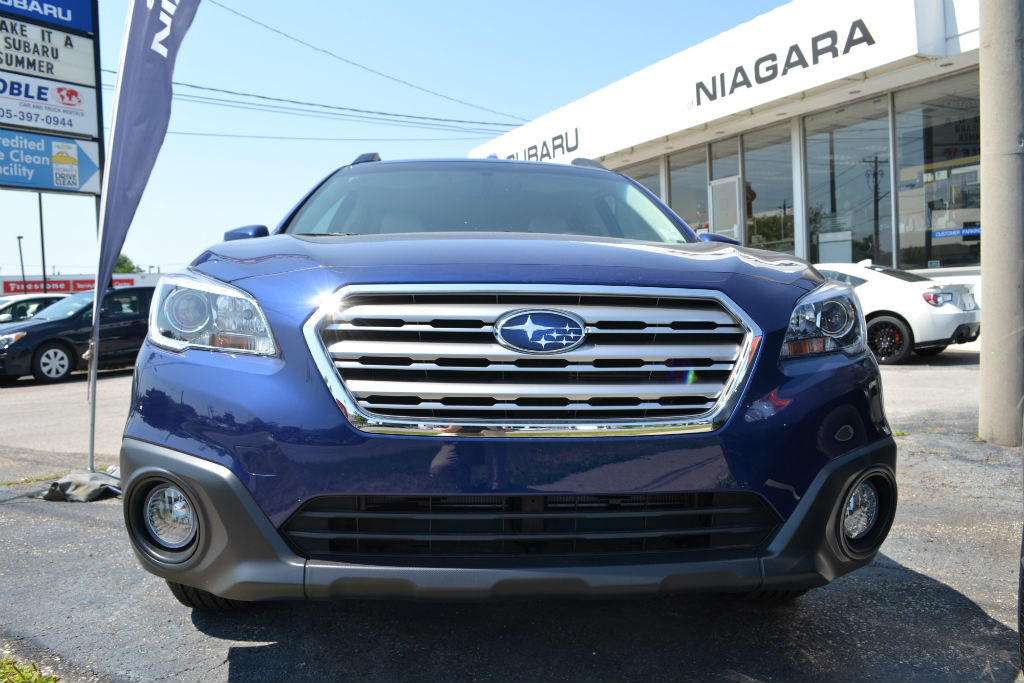 As you can probably tell by the flurry of blogs and social media posts, we're pretty excited about the 2015 Outback's arrival at Subaru of Niagara. Earlier this week we told you about the trim levels available and what each comes with, but there is a whole lot more that you can add to your new Outback to really crank up the driving experience.
If you take a wander over to the Owner Resources section of Subaru.ca, you'll find the available accessories for all of our great vehicles and have the ability to check out what's available for each model. Clicking on the Outback image on the Accessories page will take you to all the great add-ons that'll improve the experience and look of your new car!
Carriers
You can choose from an assortment of carrying attachments to mount on the roof via the standard roof rack or back end via an optional trailer hitch (also available). Cyclists will love the three different options for bike carriers that work on either the roof rack or trailer hitch, while those who catch their thrills on the water will be excited about the Kayak stacker attachment for the roof. The carrying attachments for sports equipment aren't limited to warm weather activities either. Drivers can also add a Ski and Snowboard carrier that will hold up to 6 pairs of skis.
If you're looking for additional carrying space beyond the spacious trunk, Subaru is offering three sizes of roof mounted cargo boxes, suitable for any amount of additional luggage for equipment. There are also other useful accessories for your interior cargo space including anti-slip mats, cargo nets and dividers.
Entertainment
One of the coolest accessories you can add to your Outback is a rear-seat entertainment system that integrates into the front seat head rests and matches your interior colour. You'll be able to keep passengers entertained on long rides!
Audiophiles looking for better high frequencies in their music can add a set of tweeters to their standard speaker arrangement to gain a greater range of sound produced by the car's audio system.
Visual Appeal
It's no secret that Outbacks are great looking cars, but if you want to add some visual accents, you can choose from an assortment of deflectors for the hood, side windows and sunroof on your car. Drivers who want to stand out even more on the road at night can add Puddle Lights to the exterior of the car or, for notice during the day, moulding accents to the wheel arches.
Inside the car, you can give it a sportier look with a set of STI branded pedals and shift knob (Manual transmission only) or a leather wrapped option for automatics. Anyone looking for a really sleek and unique look for their interior can also add an interior illumination kit that'll light up foot areas with a cool blue glow. And, of course, no car should be without a set of rubber floor mats to protect your floors during the wet winter months.
To see a complete list of available accessories for the 2015 Outback, check out the owner resources at Subaru.ca, or visit Subaru of Niagara!