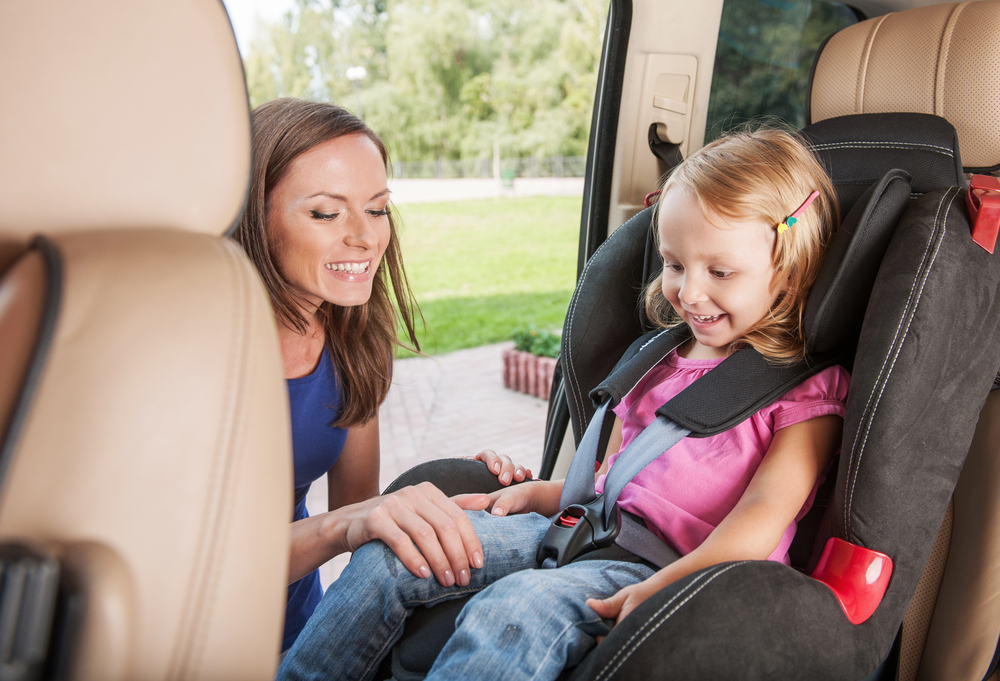 What's more important than the safety of your family? Nothing. As we have said before, you are all family to us here at Subaru of Niagara. Subaru vehicles go through extensive crash testing scenarios to ensure our vehicles' safety but some things are out of our control. The safety and well being of your children is something every parent is constantly thinking about. You've already made the right choice by putting your family in a Subaru, but making sure that car seats are installed correctly is one small thing you can do to ensure your children's safety.
PROPER INSTALLATION
Want to take part in a class to learn how to properly install use child seats? The Niagara Region is always running seminars to teach parents and caregivers how to safely install and use their own child car seats. Check out this website to see dates, times and locations. Local fire and police stations will also give a helping hand to properly install child car seats.
SECURING THE SAFETY SEAT
Always make sure the seat is installed tightly. Use your body weight to tighten and fasten the seat belt. There shouldn't be more than 2.5 cm or movement where the seat belt of the Universal Anchorage System strap goes through the car seat. Every time you put your child in the seat, give it a tug to make sure it is still nice and tight.
FORWARD-FACING CAR SEATS
The tether strap for a forward-facing car seat is a must-use. You'll find the tether strap on the rear of the car seat and has a hook. The hook is meant to attach the strap to the tether anchor that you'll find in your Subaru. Make sure the tether is only secured to the anchor point in the vehicle as specified in your owner's manual.
REAR-FACING CAR SEATS
Most car seats have a recline position that must be used when being used in the rear-facing position for an infant (up to 9 kg or 20 lbs). If you need to, for rear-facing seats, use a tightly rolled towel or a pool noodle under the base of the car seat to adjust the angle to 45 degrees.
BUCKLE UP
Seat belts and car seats, when used correctly, are the most effective tools in preventing injuries and deaths in car crashes. If car seats straps are too loose, they will not work properly to protect your child if a crash occurs. It is critical to follow the instructions that are provided with your child's car seat to make sure you are using the right seat for your child's age, height and weight. Most experts recommend that your infant be in a rear-facing car seat until they are at least 20 lbs (9 kg). Always buckle your children in away from air bags to prevent serious injury as well.
SECURING YOUR CHILD IN THE HARNESS
When you put your child in the seat, make sure the harness straps lie flat with no more that one finger space between the harness and your child's collarbone (for rear-facing seats) or chest (for forward-facing seats). Make sure the harness straps are flat without any twists or folds. The same goes for the chest clip on the harness, it should be flat against your child's chest and be positioned at armpit level.
Families love Subaru because of our Top Safety Ratings, and we want to keep that secure feeling going! Transport Canada's Web site is a valuable source of information — from pertinent research and statistics, to tips for buying the most appropriate car seat and related advice on keeping kids safe while in your vehicle. Click here for more information.