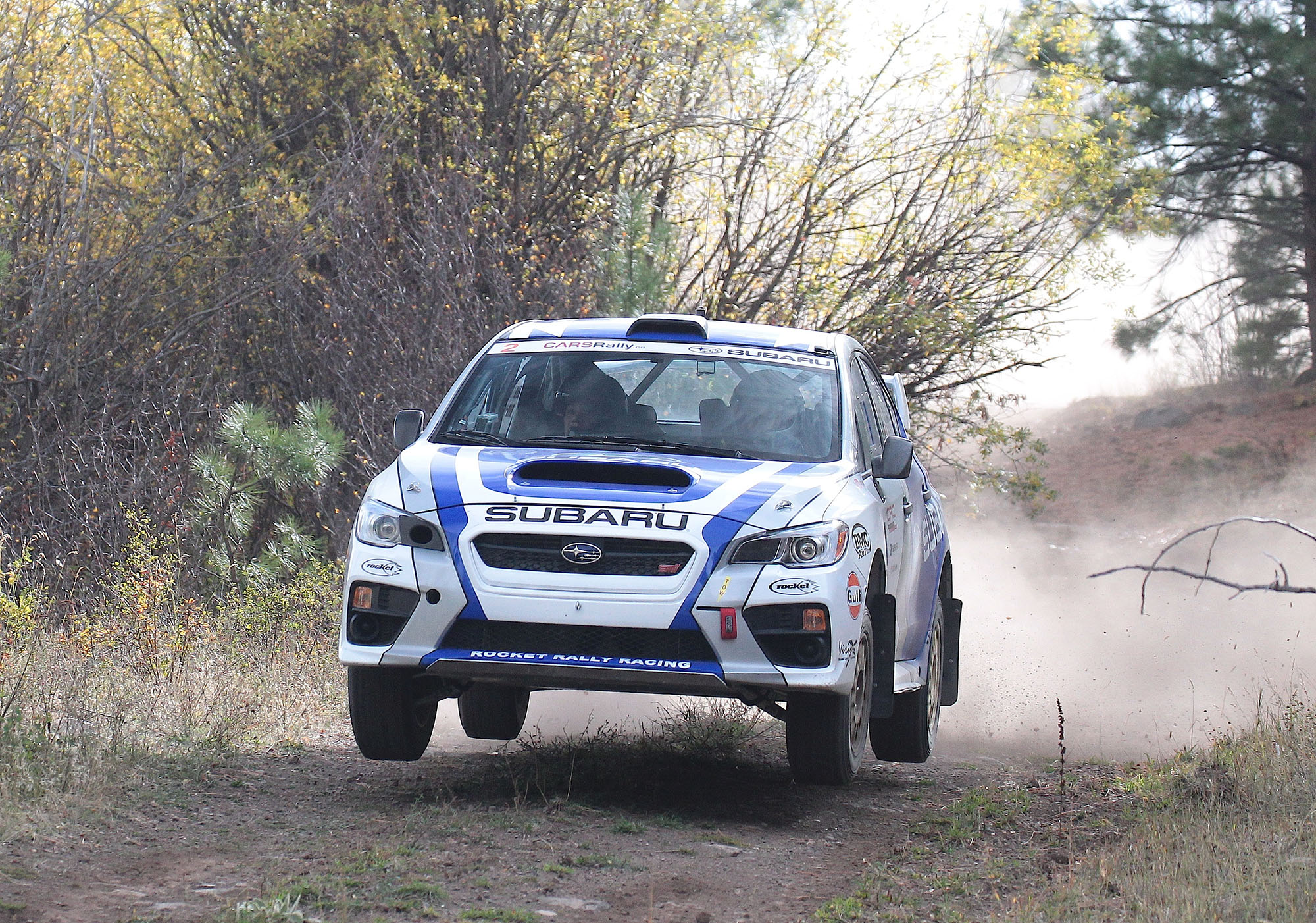 Not only are Subaru's sales as strong as ever, but the Subaru Rally Team Canada continues to impress this season. In only their second race of the season in the all-new 2015 Subaru WRX STI, they finished second at the Pacific Forest Rally on October 3rd and 4th in Merrit, B.C.
Subaru Rally Team Canada's drivers, Martin Rowe and Nathalie Richard jumped out to a quick lead on day 1 of the Rally, but encountered a herd of wild cattle and were forced to slow down to navigate their way through. The team fell back a few spots, but the impressive and consistent speed of the WRX STI worked in their favour, as they were able to work their way back into second place for the majority of the second day.
Rowe, who is the main driver for the team, had nothing but praise for the all-new 2015 WRX STI. "It's only the car's second rally, and we were able to see more of the WRX STI's true potential and speed" said Rowe, "especially with the brand new gear box, which is really, really impressive. It is amazing – the shifts are lightning fast and the gear ratios are awesome."
With two more rallies left in the season, the Subaru Rally Team Canada is hoping for a strong finish. Their next rally will be at the end of October in Columbia Valley, B.C. at the Rocky Mountain Rally.
Keep an eye on the blog for more results, and come into Subaru of Niagara and check out a WRX STI for yourself. You may just fall in love.