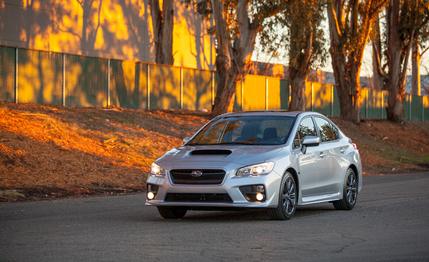 KBB (Kelly Blue Book), America's most trusted resource for evaluating pricing and determining prices for new and used vehicles, recently announced Subaru as 2015's Best Resale Value Award winner. Awards are presented for brands and categories that are predicted to retain their value for the first five years of ownership.
Subaru also won best resale value awards for several categories. The Impreza won for compact car. This fun-to-drive, fuel efficient, all-wheel drive car was refreshed in 2015 and offers great value starting at just $19,995.
The Subaru WRX, a performance sedan, won for best value sport compact car. The WRX has great handling and response and unmatched control for the driving enthusiast.
Taking home the award for best value mid-sized car was the Subaru Legacy. Featuring reliability, dependability and excellent value for the money, the Legacy also features efficient engine performance and class-leading safety systems.
With outstanding resale value, style and performance, there are so many reasons to jump into a Subaru today! Come down and see us, and see why everyone is getting into a Subie!