Subaru of Niagara is a dealership that is found of the logo that graces the front of our vehicles, hangs like a badge of honour on the sign out front and is emblazened on the shirts we wear to work everyday. It has been mostly a symbol to identify a brand… what is a logo afterall? But then we thought it might be cool to show you the progression with a bit of a timeline… so here it goes!
HOW IT CAME TO BE
The iconic symbol of a Subaru dates back fifty-three years when five Japanese companies merged to form Fuji Heavy Industries Ltd. The cluster of six stars was adopted as the logo for one arm of the newly formed company dedicated to the manufacturing of motor vehicles: Subaru.
THE DEFINITION IS THIS
Subaru comes from the Japanese language and means "unite". It is also a term that is used to identify a cluster of six stars, which the Greeks titled the Pleiades. It is part of the Taurus constellation. According to Greek mythology, Atlas' daughters turned into this group of stars.
WHEN WAS IT OFFICIAL?
The first vehicle produced by Subaru hit the roads in 1952 and it was the Subaru 1500. Designed to seat four adults and to be small, affordable and technologically advanced. It seems that this tradition has withstood the test of time as these vehicles continue to embody the characteristics.
TIMELINE OF SUBARU'S DEVELOPMENT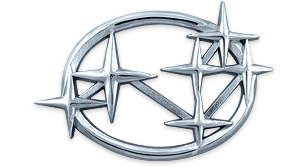 1958
1966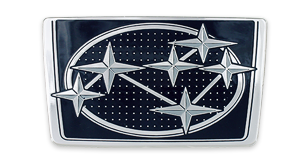 1978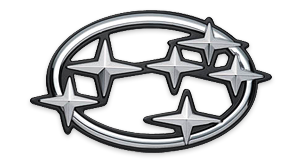 1980'S – 1990'S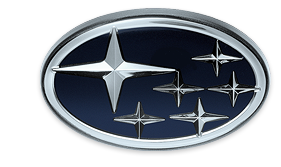 1990'S – 2000'S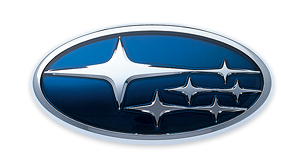 CURRENT
Slight modifications that over the years resulted in the logo that we see today. Interesting in owning a piece of the iconic brand yourself? Click below to see what kinds of pricing and options specials we have running at the dealership!