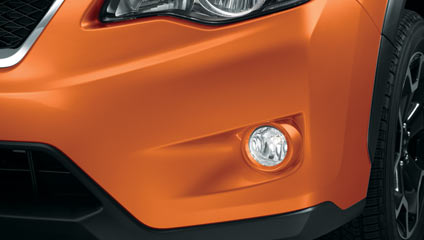 One of the hazards of fall driving is the inevitable fog you'll encounter from time to time. When fog hits and your visibility is compromised, your fog lights can be one of your greatest allies. Not everyone is aware of how to correctly use their fog lights though, so here are the basics to get to know when and how to use this feature.
WHEN TO USE FOG LIGHTS
Fog lights are intended for use in heavy fog, snow, rain and other situations that restrict your visibility. Unlike high beams, which just light up the fog, proper fog lights are designed to prevent light from reflecting off the water droplets or snow that is causing the visibility issues.
If visibility is less than 100 metres, your fog lights will come in handy. However, if you are driving on a street that is well-lit with street lights, you likely won't need your fog lights.
MAINTAIN YOUR FOG LIGHTS
Fog lights require proper positioning to be effective. When your lights are our of adjustment, not only are they ineffective in the fof, but they blind oncoming traffic. Check your lights frequently to ensure they remain directed properly.
MORE TIPS FOR DRIVING IN FOG
Be aware of other drivers on the road, especially those not using their headlights
Drive slowly and with caution. Maintain a greater distance between you and the car ahead of you than you would in clear, dry conditions.
Do not tail the person in front of you, despite the sense of security you may get from being able to use them as a guide on the road. It is dangerous.
Do not accelerate to get away from a vehicle following too closely behind you.
When you reach an intersection with restricted visibility, stop, open your windows and listen for oncoming traffic. If you are sure it is safe, do not hesitate as you emerge.