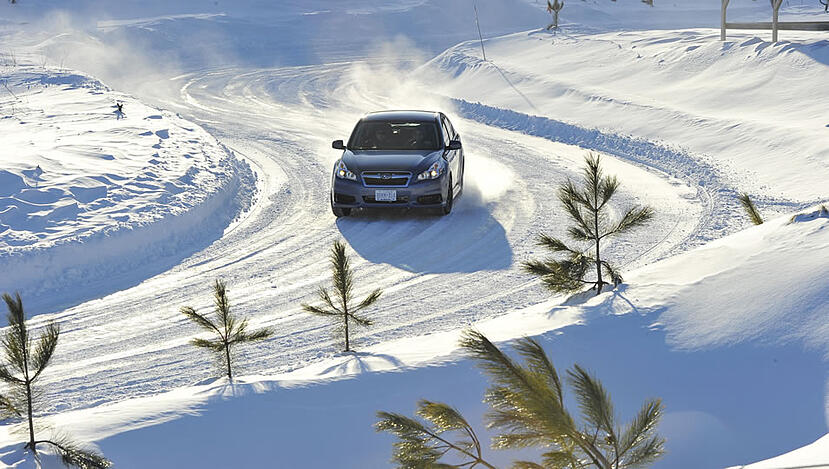 Residents of the Niagara Region are well aware of the uniquely accustomed weather known to the Region, especially for presenting a unpredictable winter season!
February has already presented us with more than 40 centimeters of powder in just over a day and a half. For those of you who were lucky enough to stay inside, it was for the better, as the Region worked diligently to clear the roads as fast as possible, however it was difficult to keep up with the snow-to-plow ratios.
Driving conditions were not ideal in the last few days, with little to no visible lines on highways and side roads experiencing snow drifts up to 3 feet tall due to high wind conditions. However those brave enough to bear the cold in a top rated Subaru had the reassurance that they were able to make it to their destination safely. It's more than just having winter tires on your vehicle in a Southern Ontario winter to ensure that you and your passengers are truly safe and comfortable with unexpected conditions.
The unplanned weather conditions of the Region can can be frightening, especially when your presence is needed somewhere else. Thankfully features such as Subaru's advanced safety features, and especially Subaru patent Symmetrical All-wheel drive, as well as recognition from the Insurance Institute for Highway Safety (IIHS) recognize all Subaru's in their Top Safety Picks for safety performance. These features ensure safety through ice and snow that may not be visible to the eye, when the wheels experience issues with traction.
Niagara's unique weather conditions allow it to be the region that we call home, setting it apart from other regions within Ontario. Owning a Subaru ensures safety when weather is unpredictable and changes frequently. Stay safe, and bundle up… Spring roads are right around the corner!
Book a service appointment with us today and make sure your vehicle is in prime-shape for the rest of the winter! You never know what the weather Gods are going to throw at us again.