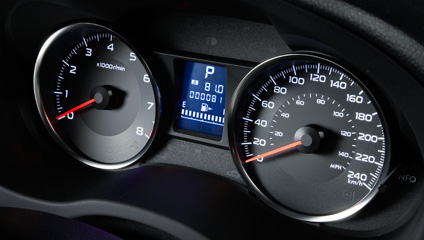 With the rising cost of fuel these days, getting the most out of every tank of gas is important. It's tough to have fun driving when all you are thinking about is the next trip to the gas station, so to make sure you still have a good time behind the wheel, here are a few tips to improve your fuel economy:
PAY ATTENTION TO YOUR TIRES
Giving your tires the attention they need is the easiest way to make your fuel last longer. By keeping our tires properly inflated (maintaining proper tire pressure), the amount of tire touching to road at a given time is reduced, lessening friction and requiring less energy and fuel.
KEEP UP WITH ROUTINE MAINTENANCE
Routine maintenance will ensure your car is always running up to Subaru's standards, which means using only as much gasoline as your vehicle needs and no more. This includes (but is not limited to):
Replacing your vehicles air filter a often as necessary
Inspecting and replacing spark plugs at recommended intervals
Keeping your front tires properly aligned
Changing oil as needed
BE AWARE ON THE ROAD
One of the best ways to get the most out of a tank of gas is to be an aware driver. Close your windows when driving at highway speeds accelerate slowly and smoothly, drive at posted speed limits, reduce idling time and use cruise control when able and watch your fuel consumption drop.