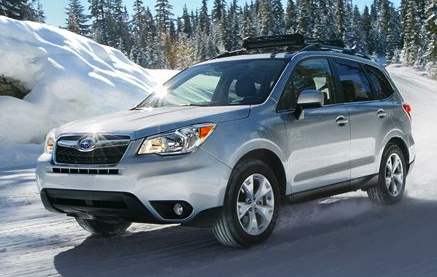 It's no shock that 2014 has been a phenomenal year for us thanks to you, our loyal customers. We have had 9 consecutive record breaking months in terms of total sales, and we are thrilled to announce that October makes 10!
We've tallied the results and the total units sold in October this year were 3,939! A 3.46% increase from our last record breaking month in September, and an increase of 10.3% over October of 2013. Record breaking results were seen from Subaru's in every region across Canada, and of course the all-new 2015 Subaru Outback played no small part. For the third month in a row, the 2015 Outback had its highest month of sales ever. Sales of the Outback sky-rocketed to a whooping 1,049 units retailed, for an increase of a phenomenal 82.4%! The 2015 Subaru Legacy also had its shine in the spotlight with sales of 411 units! An all-time high for the proud sedan, for an 80.3% increase from last year.
SIGNIFICANT STATS ARE LISTED BELOW:
WRX STI sales increase of 21.7%
REGIONAL SALES INCREASES IN OCTOBER 2014
19.6% in the Atlantic region
13.9% in Quebec
11.7% in Ontario
1.1% in the Western region
"Subaru delivers class-leading safety, exciting performance and exceptional value to our ever-expanding customer base," said Shiro Ohta, chairman, president and CEO of Subaru Canada, Inc. "I'm certain Subaru's focus on providing driving confidence and peace of mind will bring even more Canadians into the Subaru family and bolster sales for the remainder of 2014, helping us close this year as our best one yet."
Stop into Subaru of Niagara today, and see what all the fuss is about!